Hi all,
I'm newbie of Sia. I tried to install the file Sia-UI-v1.5.6.AppImage and run it with Ubuntu 18.04. The error "Sia-UI can not read user config file" always appear when I
start.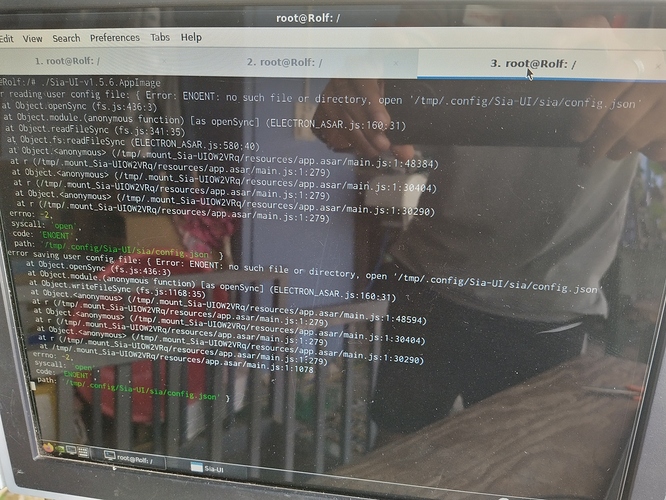 Does this error affect to the sync time of Sia-UI? I try to run Sia-UI several days but the sync hasn't finished yet, so I intalled it again and hoping the sync won't last forever
Can anybody help me to solve it? I'm eager to be a member of Sia community asap
Thank you in advance!