I'm not sure where this should go, so here it be.
I discovered Sia very recently, and thought I'd try it out. I heard (here and here) I could buy Siacoin via Transak, and so far I've found no documentation or articles to suggest otherwise.
When I try, Siacoin does not appear on Transak's webpage. When I try to buy using SiaStream's Transak integration, I get the following error message in the Transak modal: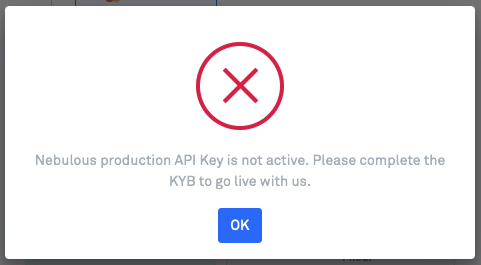 Nebulous production API Key is not active. Please complete the KYB to go live with us.
What the hay? Is Bittrex the only place now that'll sell Siacoin for USD? What, if anything, can I do to help? (Is this something that a PR would fix?)
Somewhat related question: Would Transak let me buy SC without giving them my address, ID, etc.? I'm just looking for a decent storage solution, not a hospital visit lol.